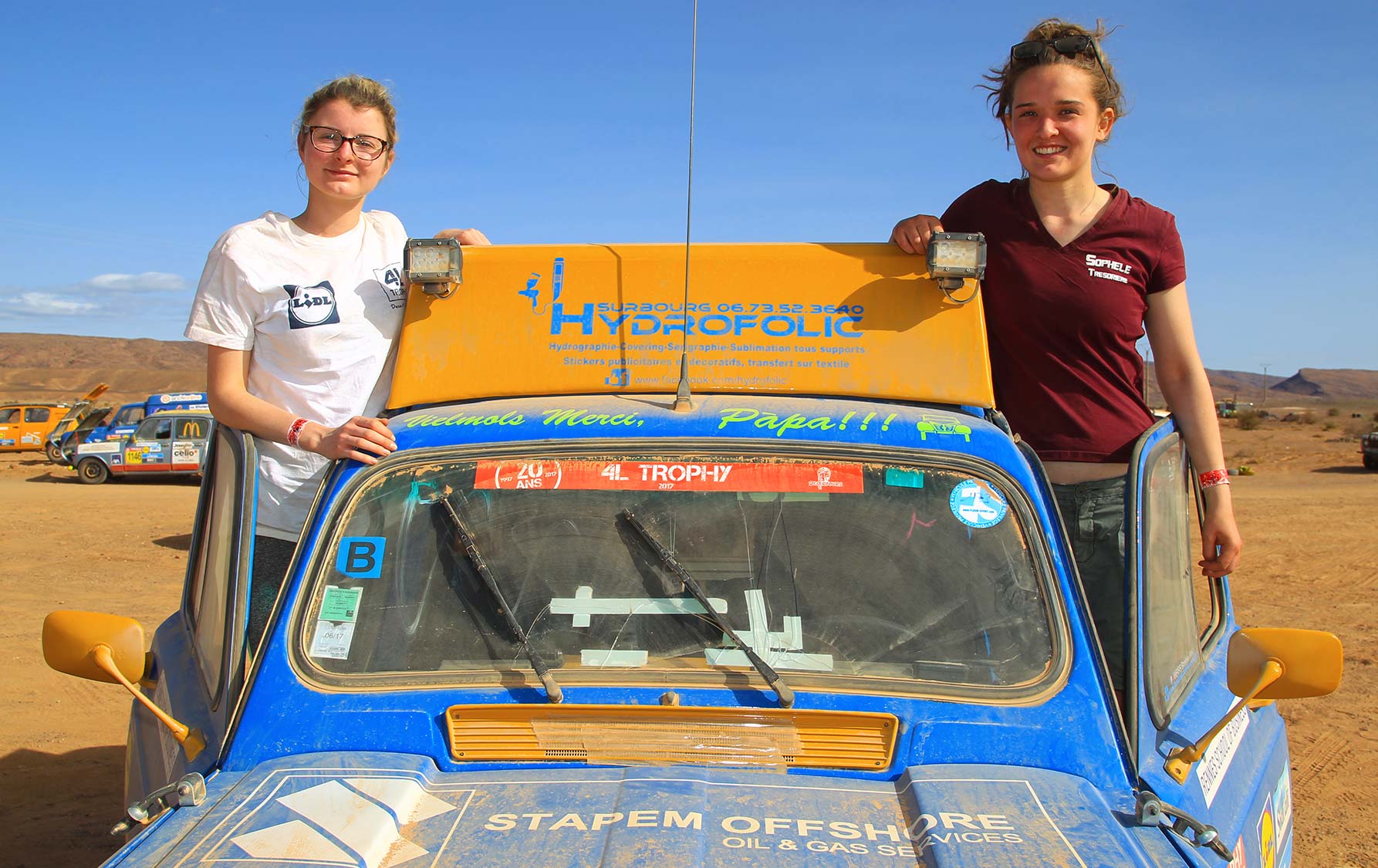 25 Sep 2017

4L Trophy rally sponsorship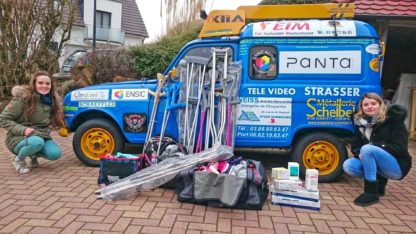 Imagine "Raymonde", a little Renault 4L car making its way through the Moroccan desert. No, it's not a mirage, it's a great sponsorship initiative! STAPEM Offshore took part in the 4L Trophy rally, 2017 edition, by sponsoring Sophie Weiss & Orianne Saerens' crew, "Les 4L'ectrons".
During this last edition, 1,450 teams (2,900 competitors) from 1,460 colleges and universities took off from the Halle Iraty in Biarritz. Their goal was Marrakesh, the final destination at the end of a 10 day trip covering nearly 6000 km of French, Spanish roads as well as Moroccan off-road tracks.
However, the 4L Trophy Rally is more than just a few lines of figures: it's an amazing humanitarian adventure filled with challenges that encourage sporting prowess and charitable activity, open to students aged between 18 and 28. The challenge for the competitors is not to drive quickly but to drive efficiently enough to get to the finish line. And that obliges them to put into action the true meaning of the word « support » thus striving to avoid the pitfalls where many will fall by the wayside, unable to escape the sands and helping their fellow competitors to fix their mechanical breakdowns. Only this support to and from other contestants creates a big satisfaction for all :
a well done job followed by pride in having given everything for themselves and for others.
As well as their thirst for the wide open spaces, the crews set off in their Renault 4Ls, carrying equipment and school supplies to help Morocco's most underprivileged children.
Solidarity for the local populations is not just a buzzword for the 4L Trophy Rally: it's embedded in its DNA.
STAPEM Offshore is proud to have taken part in the event, an impressive automotive challenge and a worthy human endeavour.