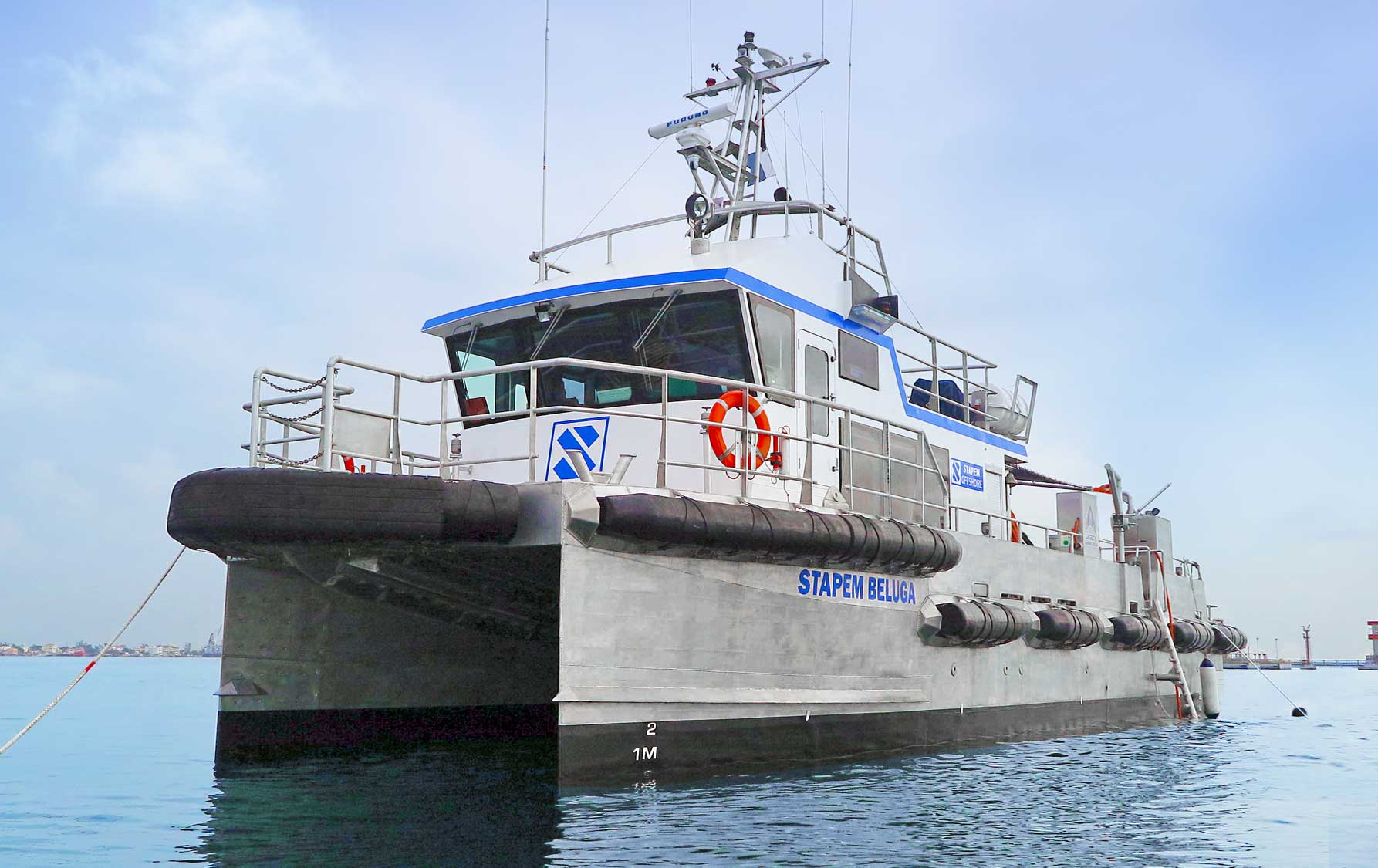 12 Feb 2018

A first mission for the STAPEM Beluga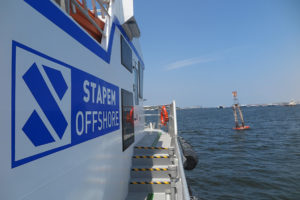 Total Exploration & Production Angola (TEPA) requested an inspection of the buoys and moorings used by surfers in Luanda Bay, in front of the Sonils dock.
An inaugural mission which allowed STAPEM Offshore to implement some of the many possibilities of the STAPEM Beluga, our brand new Offshore Diving Support Catamaran just arrived from South Africa.
For this first job, a preliminary cleaning of the mooring lines and buoys was needed. It was an easy job for the STAPEM Beluga ! Indeed, the vessel is equipped as standard with a cavitation cleaning system (CaviBlaster) & some handy hydraulic tools.
Then the divers carried out the surveys, recorded in full HD mode on the brand new integrated video system.
After the operation, TEPA requested to set up a new mooring on a buoy. For this installation, the diving team has been able to count on the Hyva crane, installed on the Beluga deck.
It was a safe & easy job for our divers, who were all very impressed by the technical qualities of this versatile & good looking vessel.