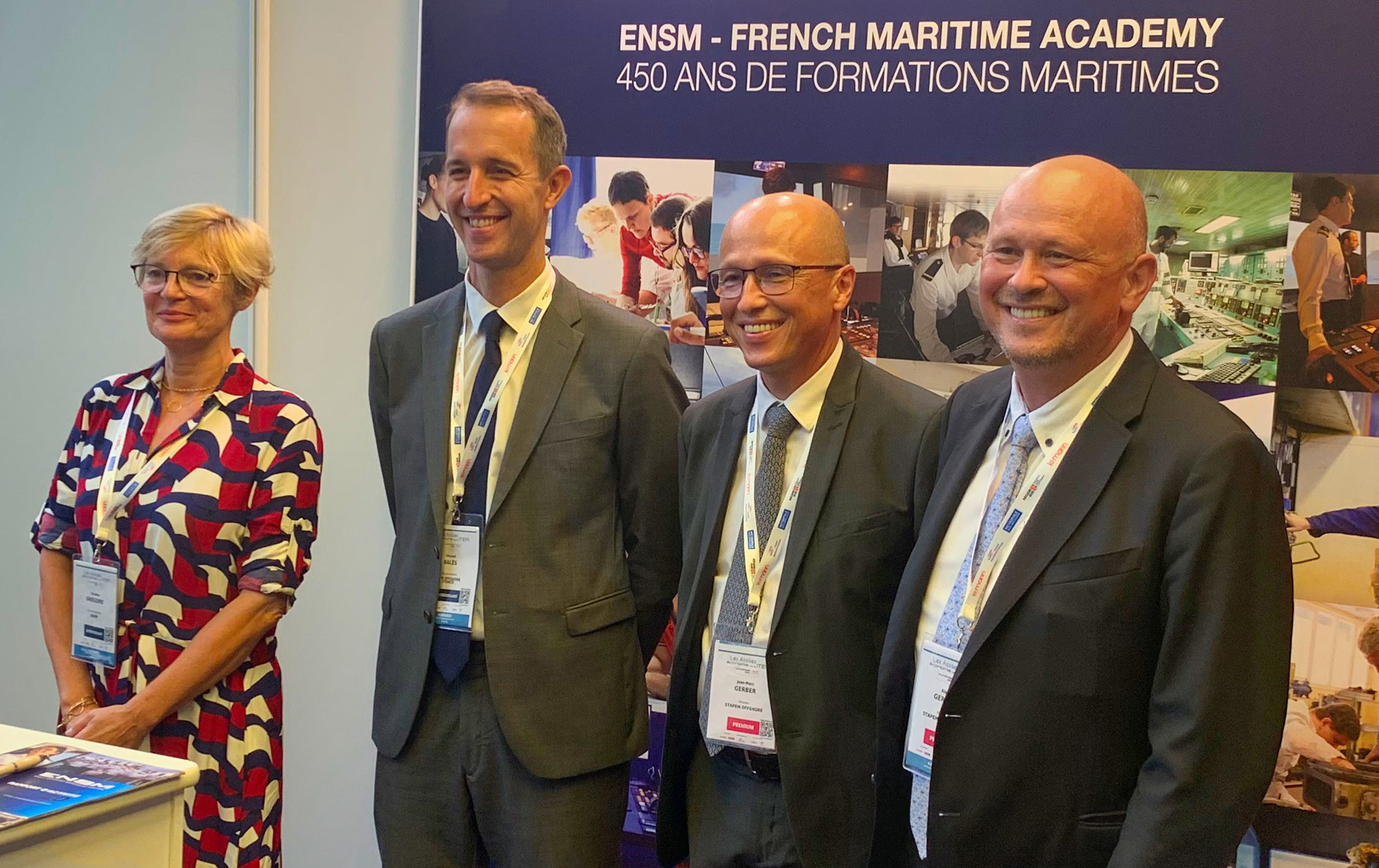 14 Sep 2021

A partnership agreement with ENSM
To promote industrial innovation & transmit a vision of the field
STAPEM is committed to improving the professional integration of ENSM students
Jean-Marc and Alain Gerber have chosen the Assises de l'Economie de la Mer (14 September 2021 in Nice) to seal their cooperation with Caroline Grégoire, Director General of the École Nationale Supérieure Maritime (ENSM), through the signing of a partnership agreement.
"This partnership with ENSM will not only contribute to raising awareness and attracting tomorrow's engineers to the energy professions, a world in full transformation, but it will also allow us to develop new skills in close collaboration with the school" as Alain and Jean-Marc Gerber reaffirm.
The development of research in the maritime safety and security sectors as well as the human factors and energy efficiency ones, are part of the school's priorities.