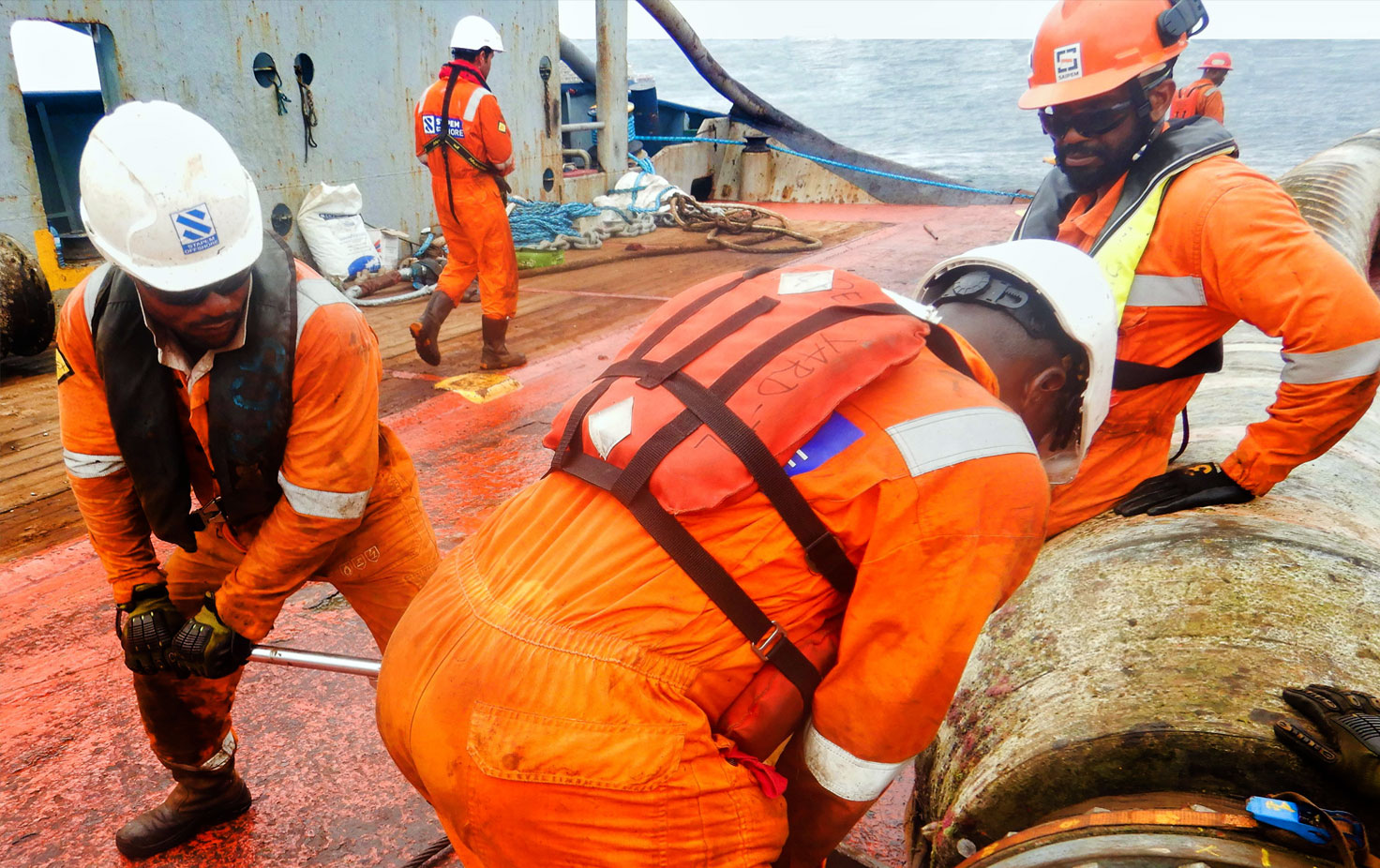 24 Nov 2021

An urgent operation
An operation to be carried out urgently
Protecting oil transfers in harsh environments
Recently, 5 technicians of our multi-skilled & qualified team from Soyo were called for an urgent mission off the coast of Angola. Indeed, a floating-hose of one of our esteemed client had been pierced by a Marlin. Our intervention was required, notably to avoid a potential delay in the loading operations of the awaiting tanker.
The change of one of the section was done in a quick & safely way. Our client gave us a maximum satisfaction rating of 100%.
STAPEM Offshore task force: André, Arnaud, Jean, José & Salvador.
Since 2003, STAPEM Offshore has been the leading operations service provider for Oil and Marine hoses used for crude oil, chemicals and offshore transfer applications in Western Africa.
#letsgostapem
We are commited to providing field-proven services to enhance the overall safety & efficiency of our client assets.