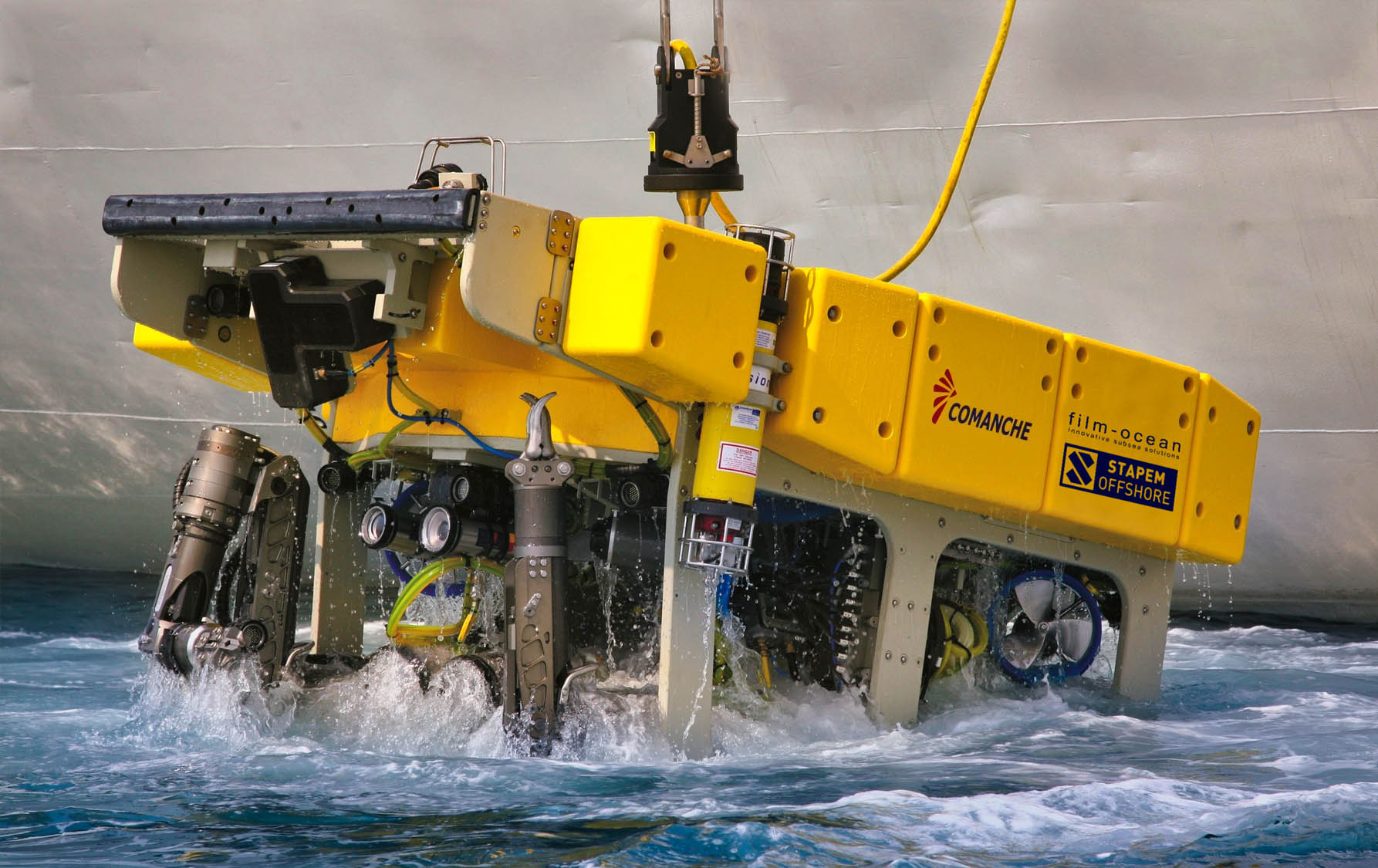 21 Apr 2020

Comanche ROV, ready to operate in Angola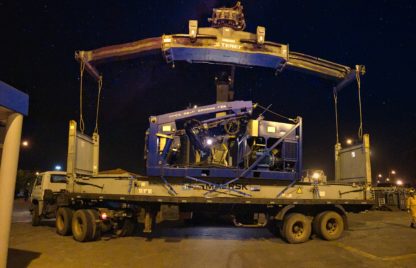 STAPEM Offshore is proud to announce that our Comanche ROV system just arrived in Luanda.  The spread consists of the vehicle itself and all of its required equipment: the launch and recovery system (LARS), the tether management system (TMS), the control cabin, the workshop cabin & the umbilical winch.
This electric work class ROV delivers enhanced capability supported by a powerful control system, proportional work class manipulator arms, hydraulic tooling system, survey interfaces, and generous payload capacity.
Bridging the gap


The Comanche is STAPEM Offshore / Film-Ocean flagship electric ROV. Considered a light work-class unit, it was designed specifically to bridge the gap between observation and work-class systems.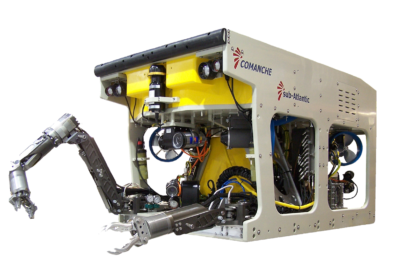 "The Comanche offers high performance, high reliability and high adaptability combined with low capital and operational expenditure" said Scott Jeney (Film-Ocean). "The manipulators, from Schilling Robotics, are compact enough to fit an observation-class ROV while retaining the capability of a work-class manipulator."
"Another key consideration is hydraulic power. Although the Comanche propulsion system was natively electrical—which is what differentiates electric from hydraulic ROVs—hydraulic power was needed for the manipulators and tooling. Therefore, a compact hydraulic power unit (HPU) was developed with particular consideration given to what tools the Comanche could use to ensure the HPU was sized appropriately. This meant the Comanche could run tools such as dredge pumps, torque tools, pumping and injection systems, cutters, water jetters, and other tools, which until this time had been connected with hydraulic work class" Scott added.
Compact & cost-effective deepwater system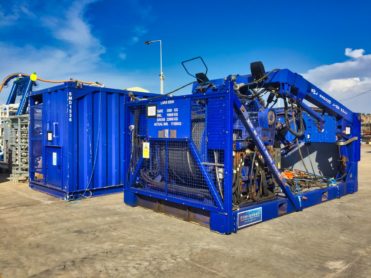 With a power system of 3,000 v (400 Hz) from surface to ROV, the intelligent power transmission makes the Comanche particularly suited for long tether excursions and deep live-boating operations due to reduced tether and main lift cable diameters. This, combined with a payload of up to 550 lb and a fully electric seven-thruster propulsion system configured to provide optimum thrust and lifting capability, means it is a compact system able to operate at water depths between 2,000 m and 6,000 m.
The Comanche ROV is considerably smaller and lighter than a hydraulic system, while the vehicle's tether management system also is smaller and lighter, as is the umbilical cable and the launch and recovery system. "Compared to hydraulic work-class systems, the Comanche can deliver capex and opex reductions for companies because it is not only easier to operate, requires smaller crews and lower levels of maintenance, but it also needs less deck space" Scott explained.
Our Comanche ROV go where he is needed
ROV services
Underwater inspection campaigns
NDT Survey
Drilling Support
Seabed inspection
Bathymetry Survey
Pipeline leak detection
Assistance for Construction works
Pipelay & cables monitoring
Emergency response
Optional sensors & tools

Multifunction arm (wire & rope cutter, jaw manipulator…)
Rotary cleaning brush
Ultra-sonic thickness gauge
FMD tool
Cathodic probe sensor
Scan sonar
Scan laser (lidar)
USBL transponder
With subsea operations continuing to push the boundaries, Comanche ROV is narrowing the capability gap on its hydraulic cousins