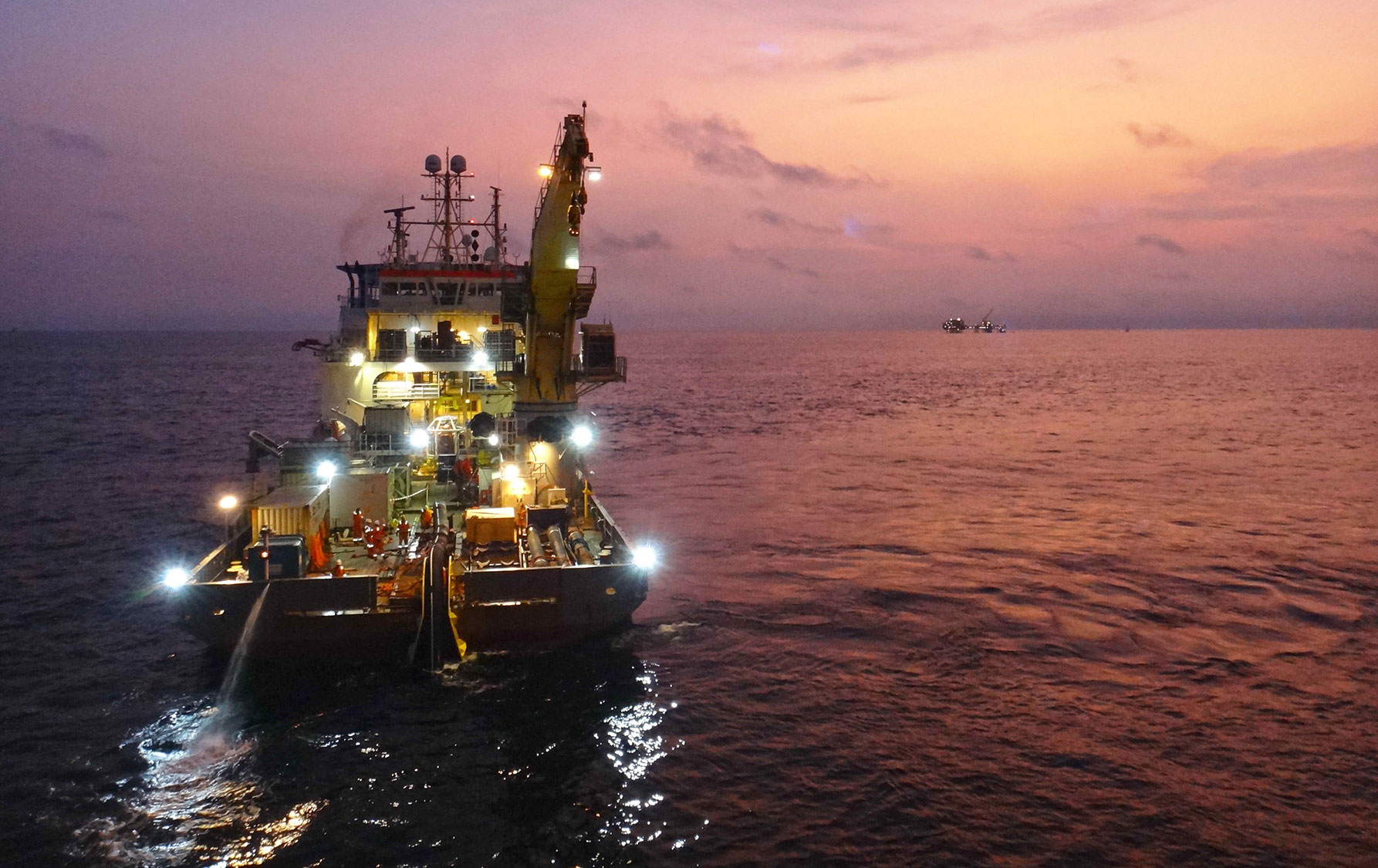 23 Oct 2018

Saturation diving works for Sonangol P&P
FSO Palanca shutdown for maintenance
The 256 meters long and 60 meters wide storage vessel (Block 3/05 – Angola) was recently shutdown for maintenance. In line with standard industry practice, this production shutdown was essential to ensure the ongoing reliability and integrity of the FSO.
Deadlines and costs to be met
Taking advantage of this period, Sonangol Pesquisa e Produção requested STAPEM Offshore to carry out planned maintenance operations in saturation diving on key equipment of the FSO.
Performed at a maximum depth of 82 meters, the main missions consisted of changing-out import hoses (from PLEM to FSO turret), replacing a bypass spool & installing a containment clamp on a water injection line.
Saturation diving was the logical solution for this mission due to the water depth because it avoids accidents during the decompression phase that are inherent to conventional diving. In addition it saved time (without decompression phases, the teams were able to work round-the-clock shifts), which compensated for the slightly higher daily operating costs. This type of diving thus requires a considerable amount of equipment, including a living area and a decompression chamber, as well as a diving bell to reach the working depth.
Success of a turnkey project
To achieve this challenge, STAPEM Offshore sub-contracted the DSV Constructor (Boskalis). Beyond the technical challenges, STAPEM Offshore carried out the full project documentation preparation, the offshore logistics during the project execution, as well as a rapid vessel mobilization due to the client's constraints.
Over the last few years STAPEM Offshore has been focused on progressively developing its capabilities to offer beyond the diving, a full range of integrated services up to turnkey projects. Let's go STAPEM!